Athletics for the week: Monday 10/4: Softball vs. Stoutland 5:00pm Tuesday 10/5 : Baseball @ Plato 5:00pm Thursday 10/7: Cross Country @ Licking 3:30pm Soccer @ Waynesville 5:00pm Softball @ Belle 5:00pm Friday 10/8: Soccer vs. Fair Grove @4:30pm Cross Country @ Conway 3:30pm There will be no Junior High Basketball this week.

Elementary Teachers were able to participate in some Professional Development Today!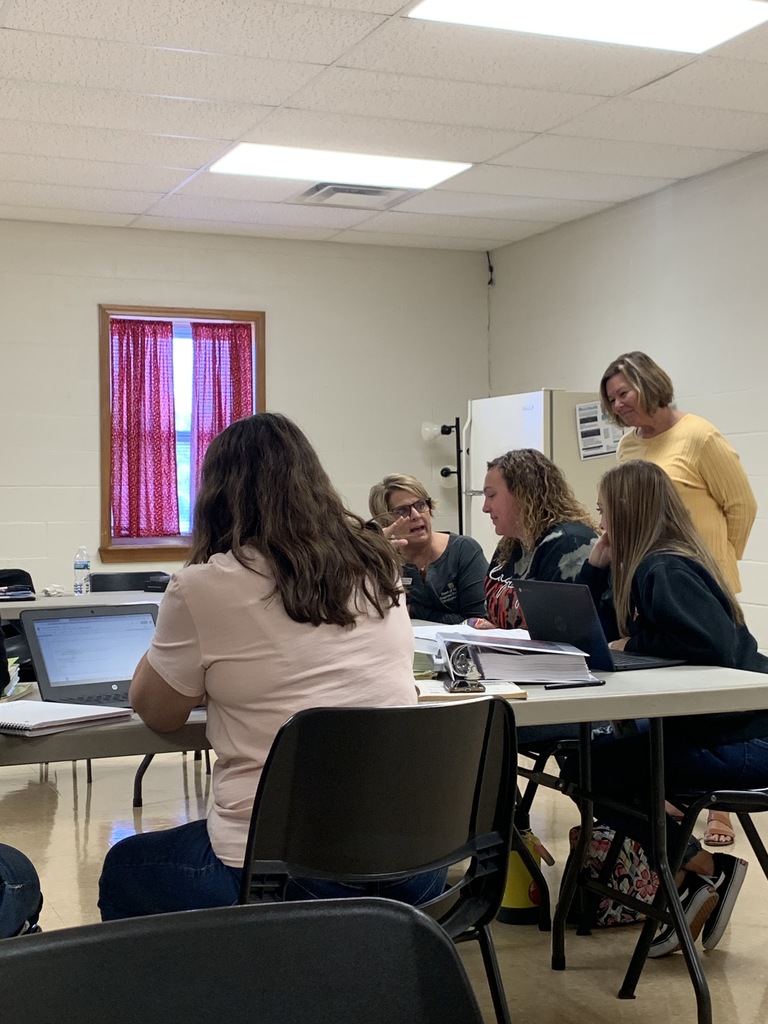 5th and 6th Grade Students of the Quarter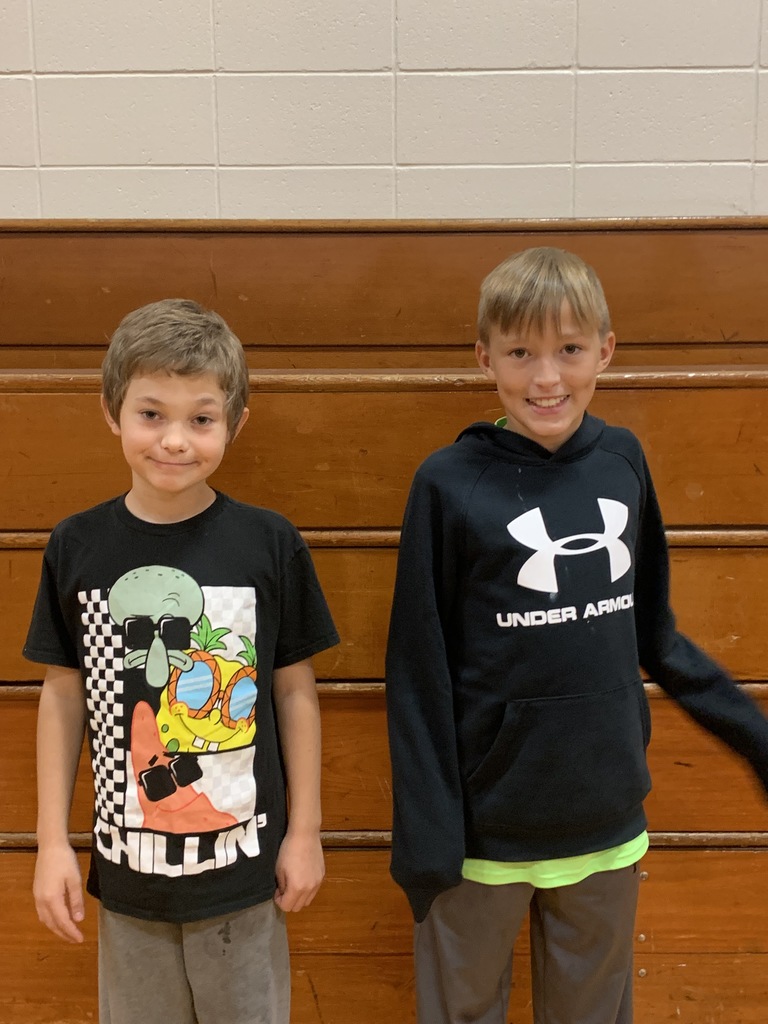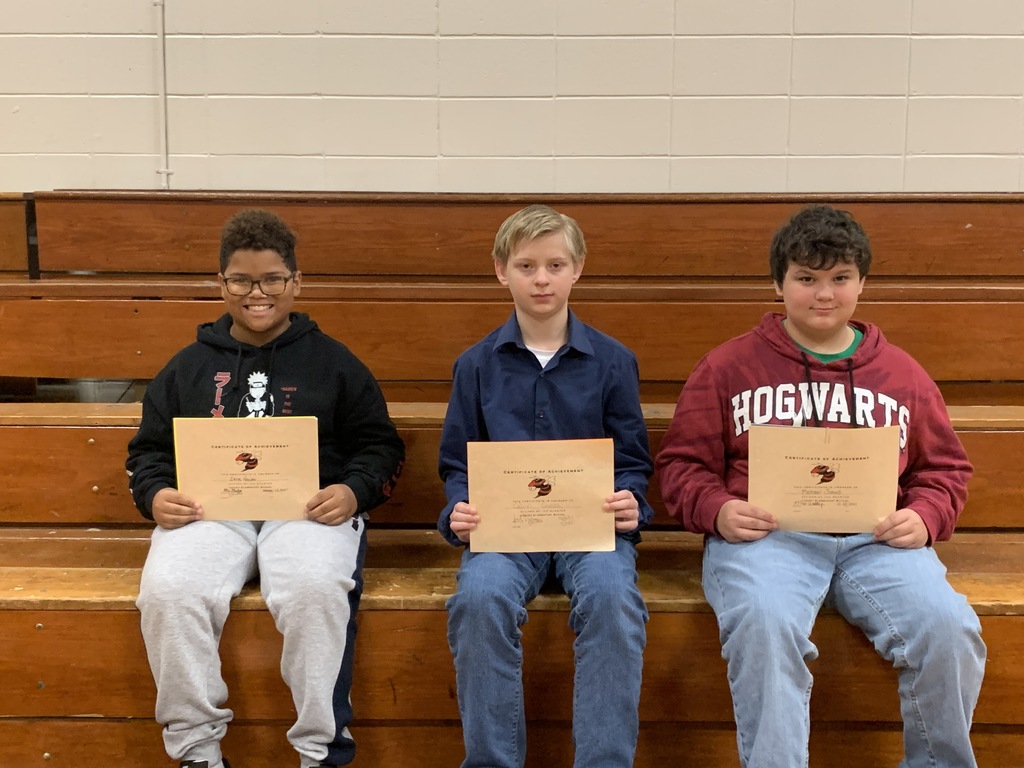 2nd, 3rd and 4th Grade Students of the Quarter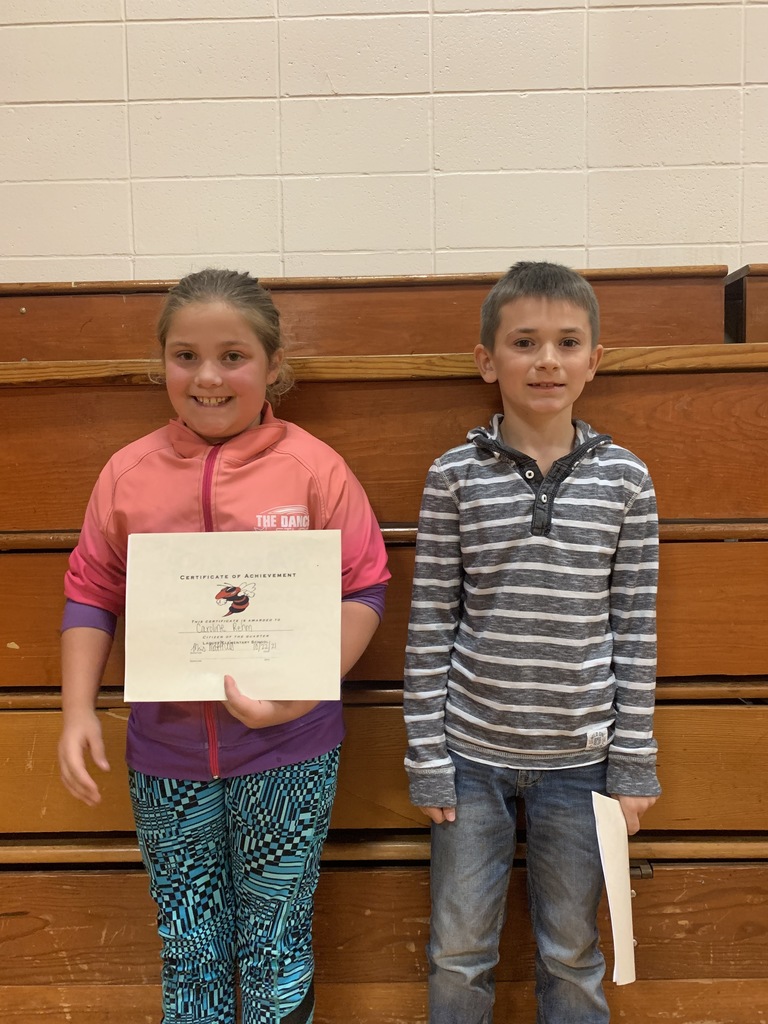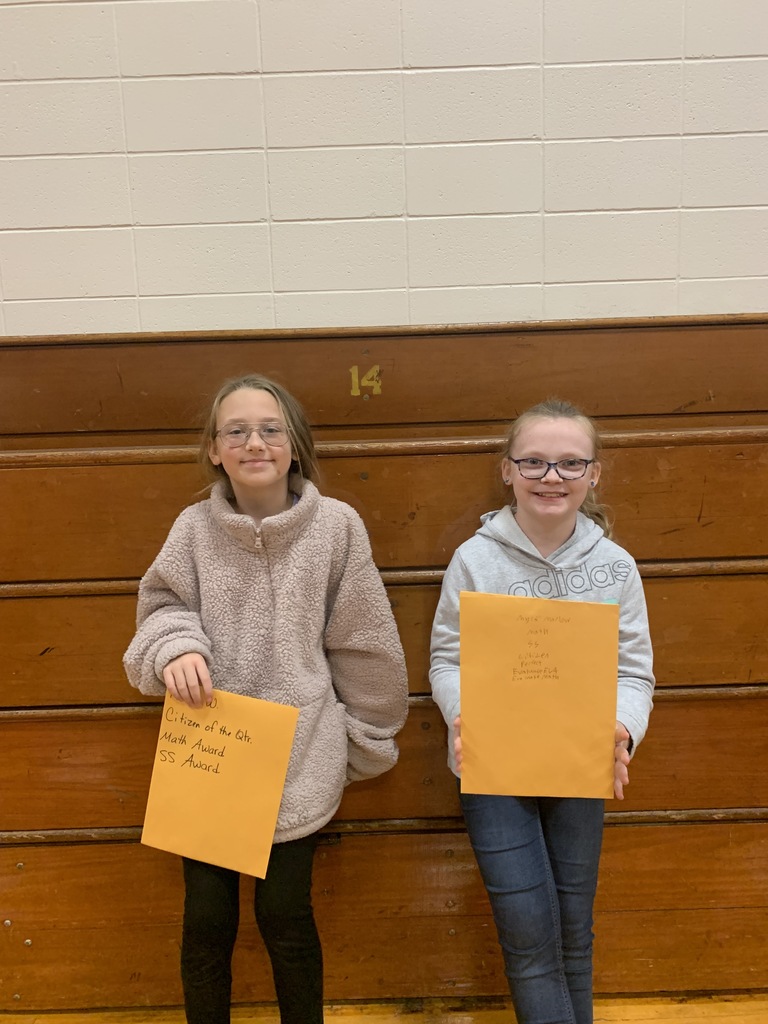 Preschool, Kindergarten and 1st Grade Students of the Quarter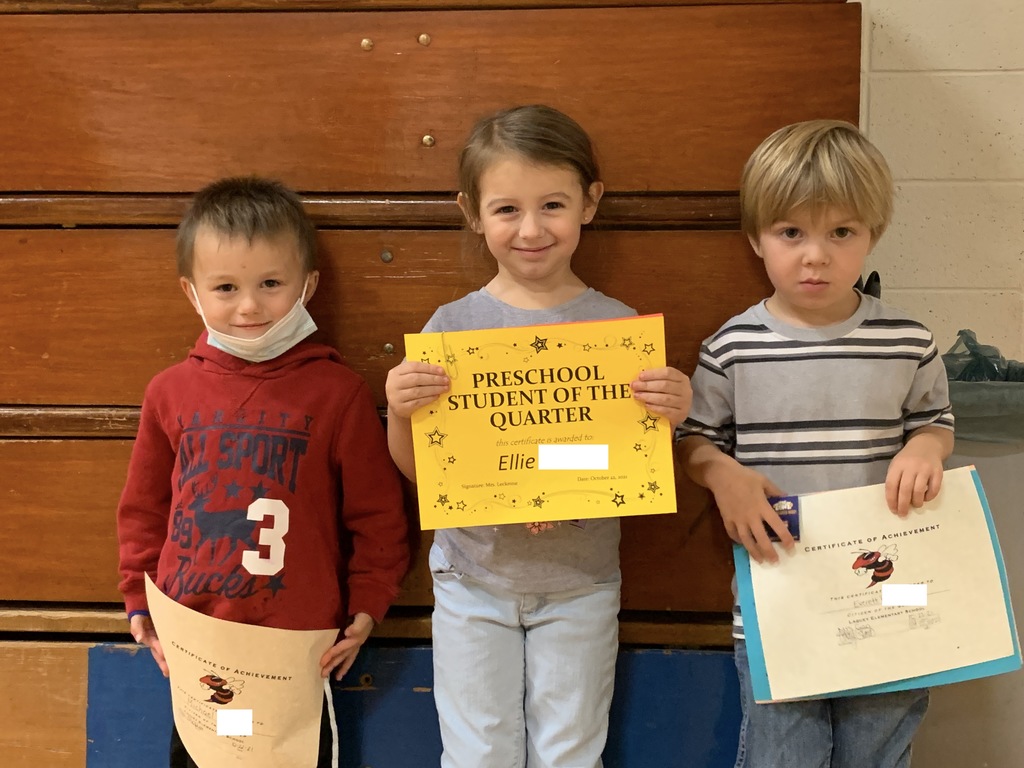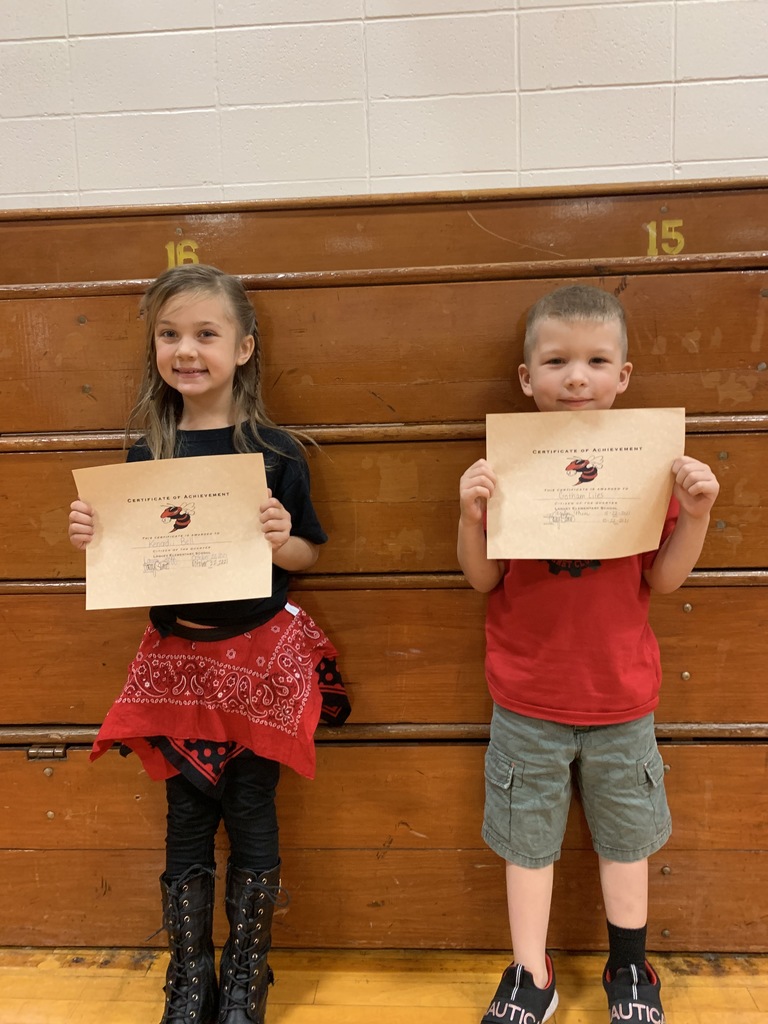 On Tuesday, October 26th and Thursday, October 28th you will have the opportunity to participate in Parent-Teachers Conferences at the Waynesville Career Center. Both evenings conferences will take place from 3:00 pm to 6:30 pm. Feel free to drop by during these times to meet with your child's instructor. If you would like to set up a virtual conference, please call 573-842-2500.

Red Ribbon Week is next Week, October 25 - October 27 Monday: Future to bright for drugs (Dress in neon) Tuesday: Going old school drug free (Wear 50's clothing) Wednesday: Head to Toe I'm Drug free (Crazy hair/crazy socks)

Elementary End of the Quarter Assembly Tomorrow, Friday, October 22nd. Preschool - 1st Grade - 9:00 2nd Grade - 4th Grade - 9:30 5th Grade - 6th Grade - 10:00 Parents are welcome to attend. All parents must enter at the Elementary Gym doors. Thank you

Ms. Murphy's forensics class is doing a unit on blood spatters and are testing the affects of height on the size of blood drops.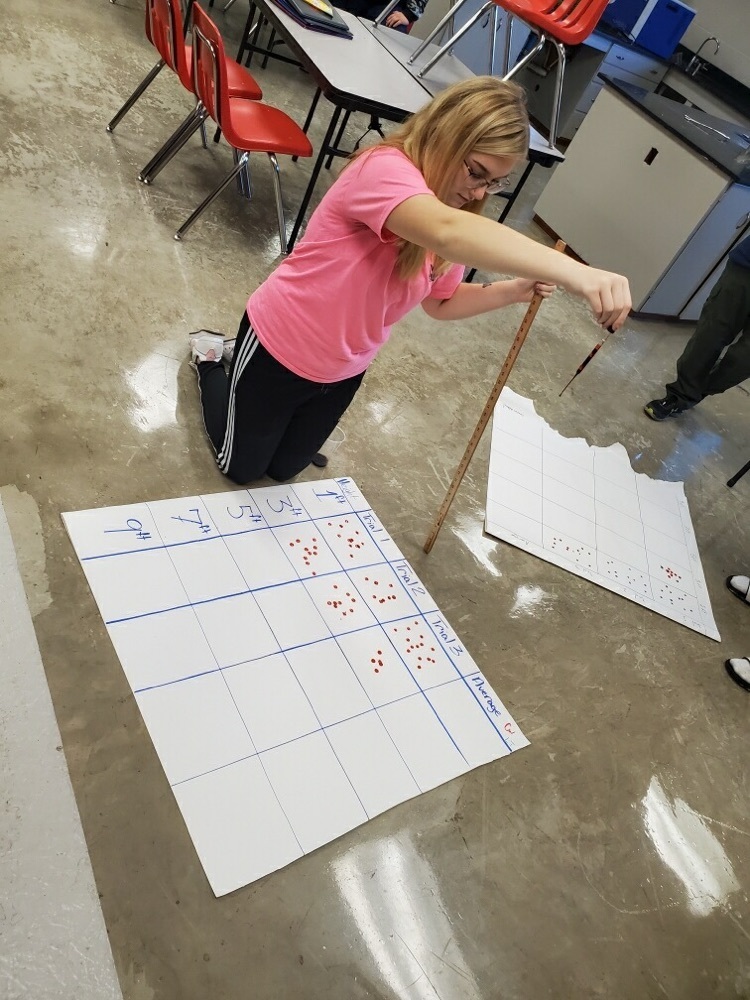 Veteran's Day Assembly Information!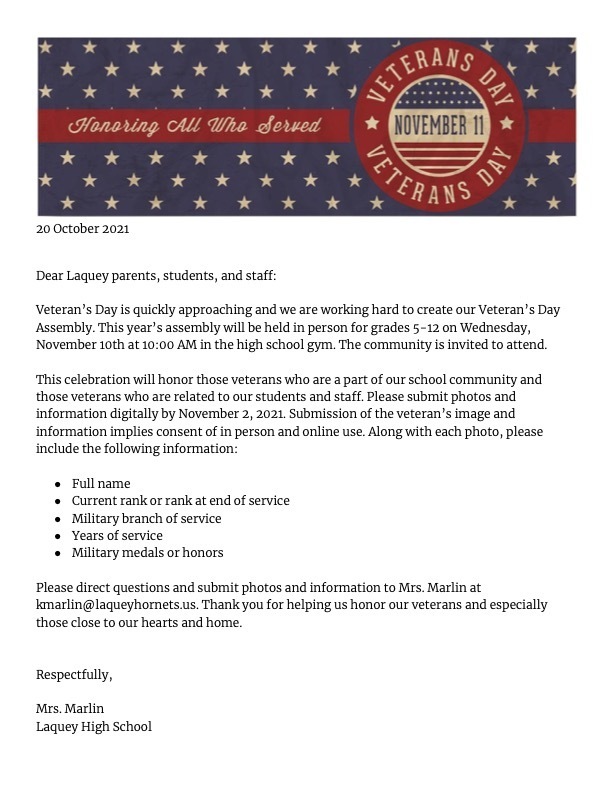 8th grade toured the Waynesville Career Center today. Our students gained a lot of insight in to the different programs that are available when they reach their Junior year of high school. A huge thank you to Mrs. Amber Hendrix for the festive bus ride there and back today!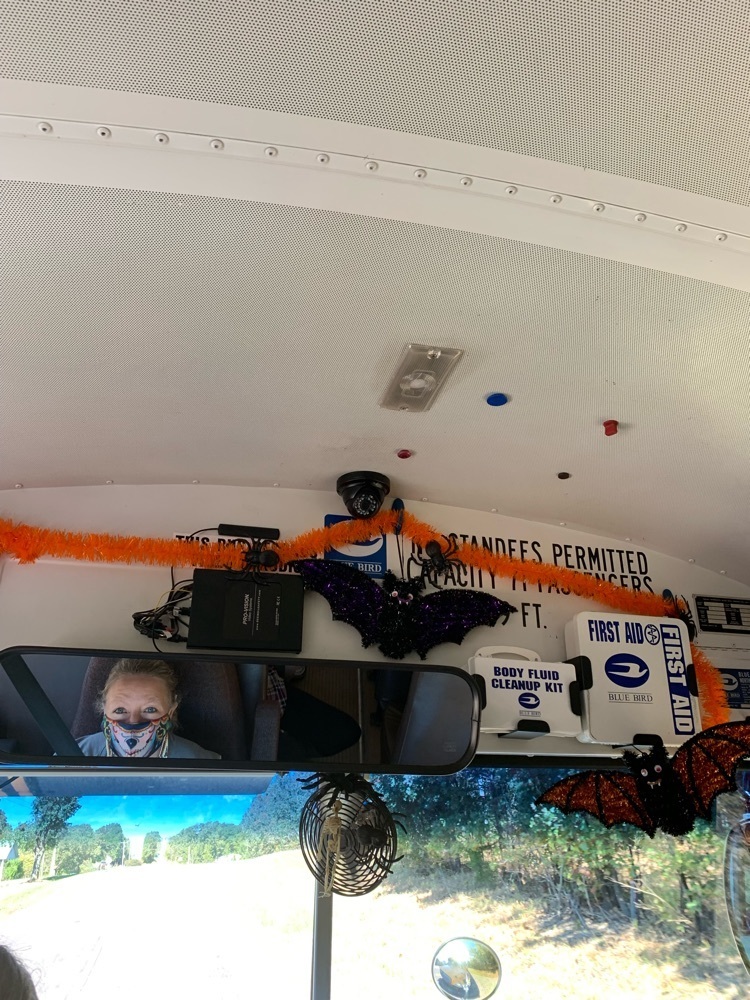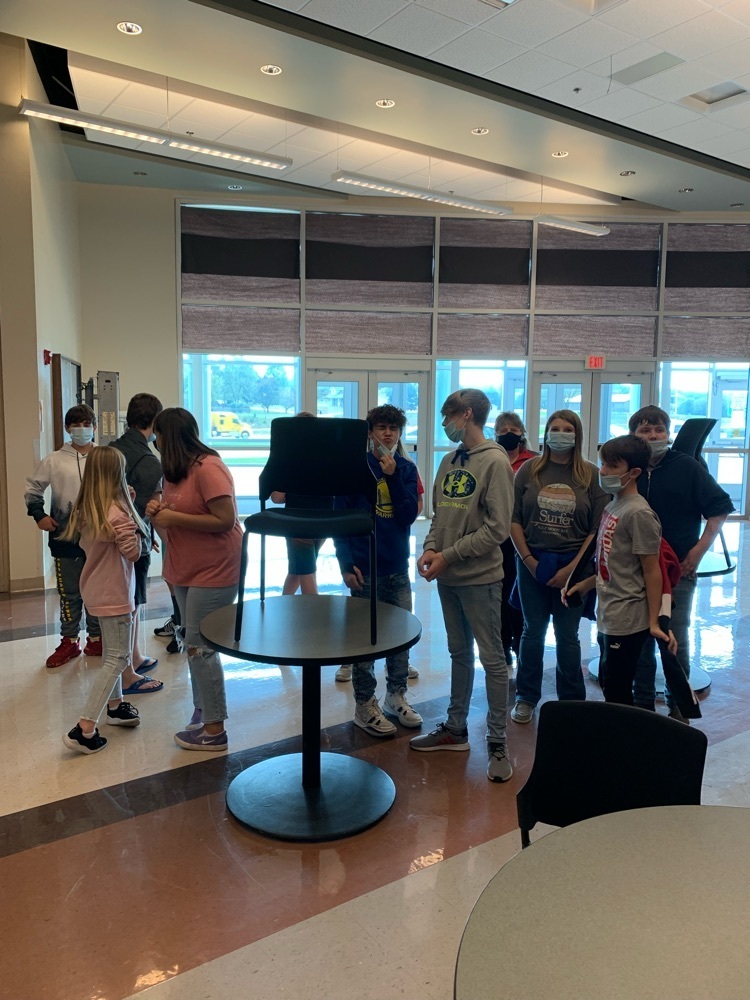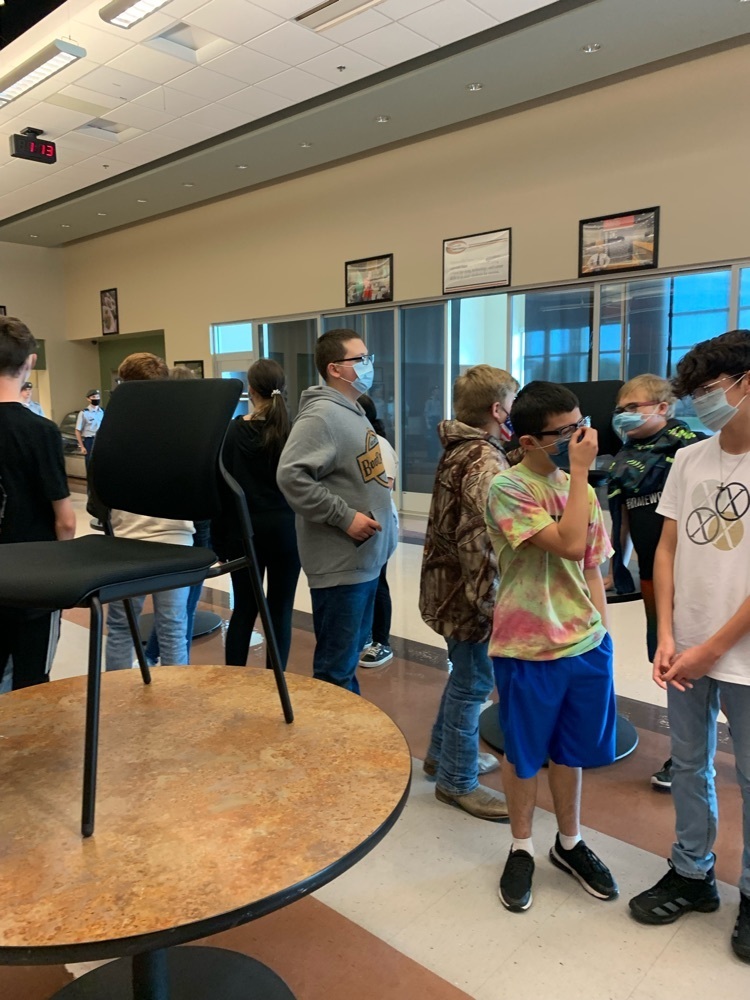 Menu Change FRIDAY October 22nd: CHICKEN QUESADILLA IS OUT OF STOCK. WE WILL BE HAVING PEPPERONI PIZZA.

An opt-out form was sent home with 8th grade. If your student does not plan to attend the Waynesville Career Center tour Wednesday October 20th please return the form to the high school office. Thank you
Athletic Events for the week of 10/18-10/22 Monday 10/18 Cross Country @ Plato 3:30 Soccer @ Richland 4:30 Tuesday 10/19 JH Girls Basketball Frisco League Tournament @ Newbuerg vs Iberia 5:15 Soccer @ Dixon 5:00 Thursday 10/21 Cross Country @ Waynesville 3:00 Soccer @ Southern Boone 5:00 JH Boys Basketball Frisco League Tournament @ Crocker vs TBA 6:30 Friday 10/22 Possible JH Boys and Girls Frisco League Tournament. Times and dates will be announced as the Tournament progresses.


What a great afternoon cheering on our Jr. High Hornets both teams played hard today.  The Boys came away with a win over Newburg as the girls fell a little short but gave it their all.   Thank you to our student body Elementary through High School for the positive cheering and support for these young athletes. You all did great today!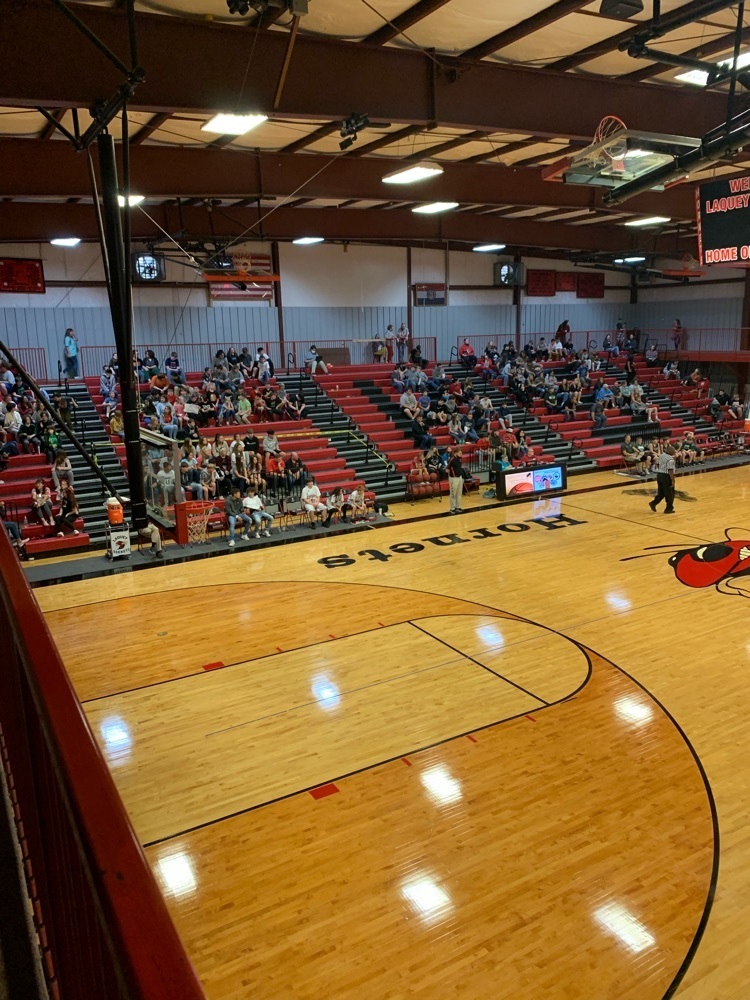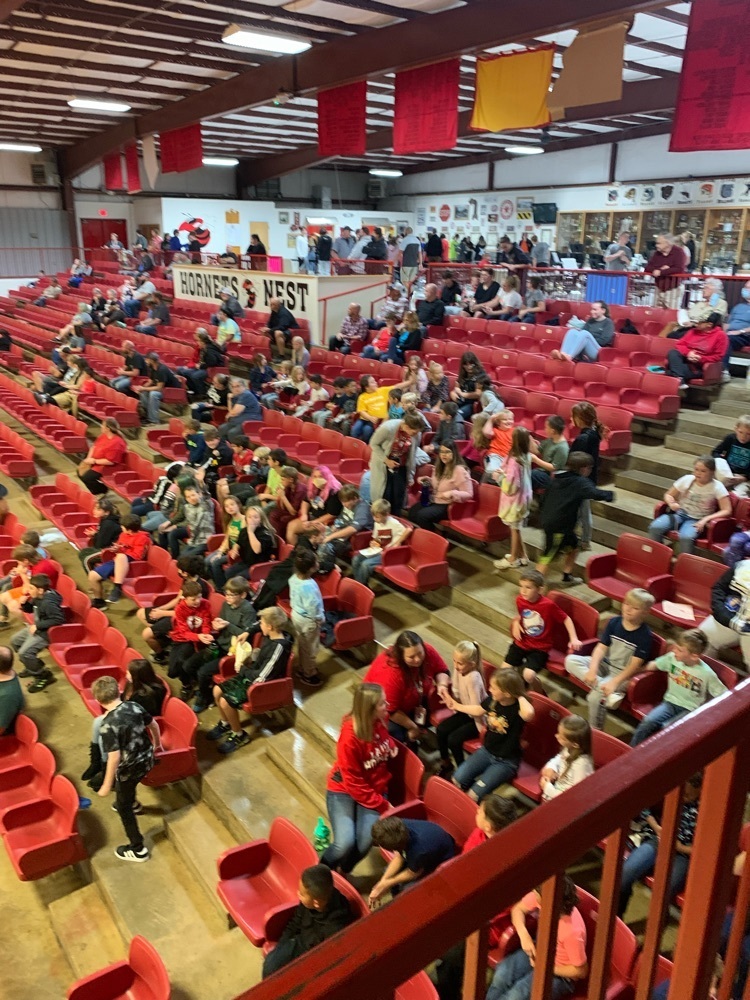 7th STEM Robotic Hands!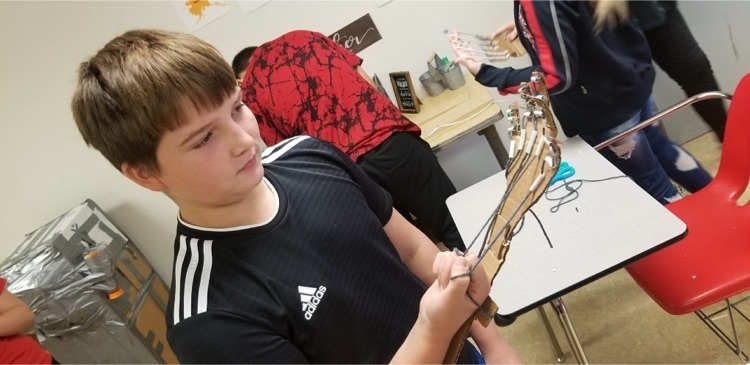 7th STEM Robotic Hands!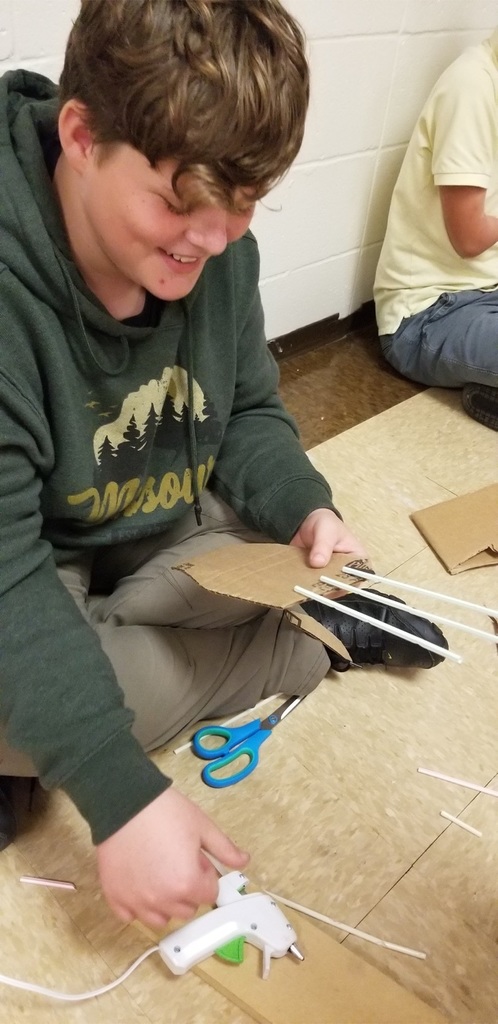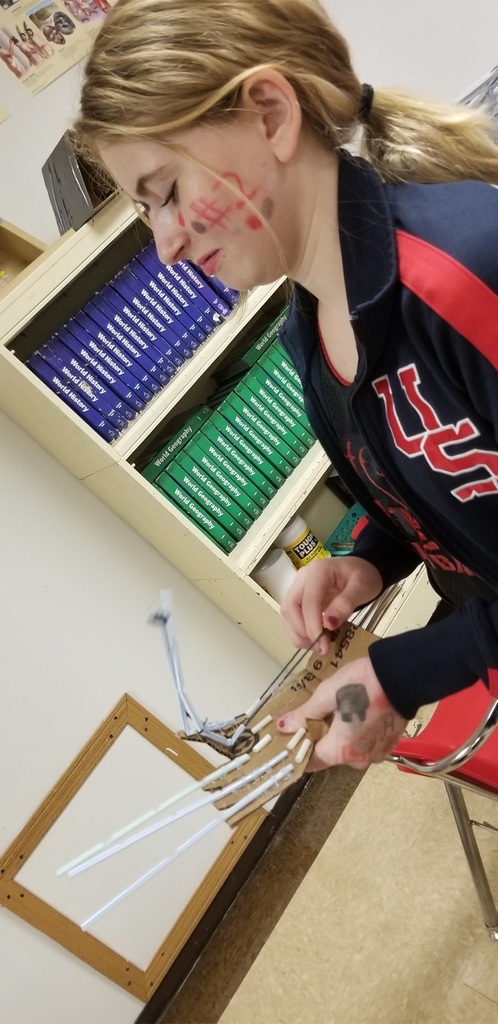 Junior high girls showing their school spirit before the game today!

Join the CHIEFS KINGDOM… GIVE BLOOD! CRITICAL NEED FOR ALL BLOOD TYPES! Our inventory shelves are BARE! Please join us for this Laquey High School Blood Drive. OPEN TO THE PUBLIC. Masks are required. Appointments are strongly encouraged to manage donor flow. Get a free t-shirt! Eat tasty snacks! Save lives!  To schedule your appointment, call 417-227-5006 or click the link 
https://donate.cbco.org/donor/schedules/drive_schedule/128627
   Students, see Mrs. Marlin to sign up! Email
kmarlin@laqueyhornets.us
with questions. THANK YOU!