Good News Call of the Day! This student was being respectful this morning and took all of the students' chairs down without being asked to do so. Her teacher Mrs Wolff is very proud of her!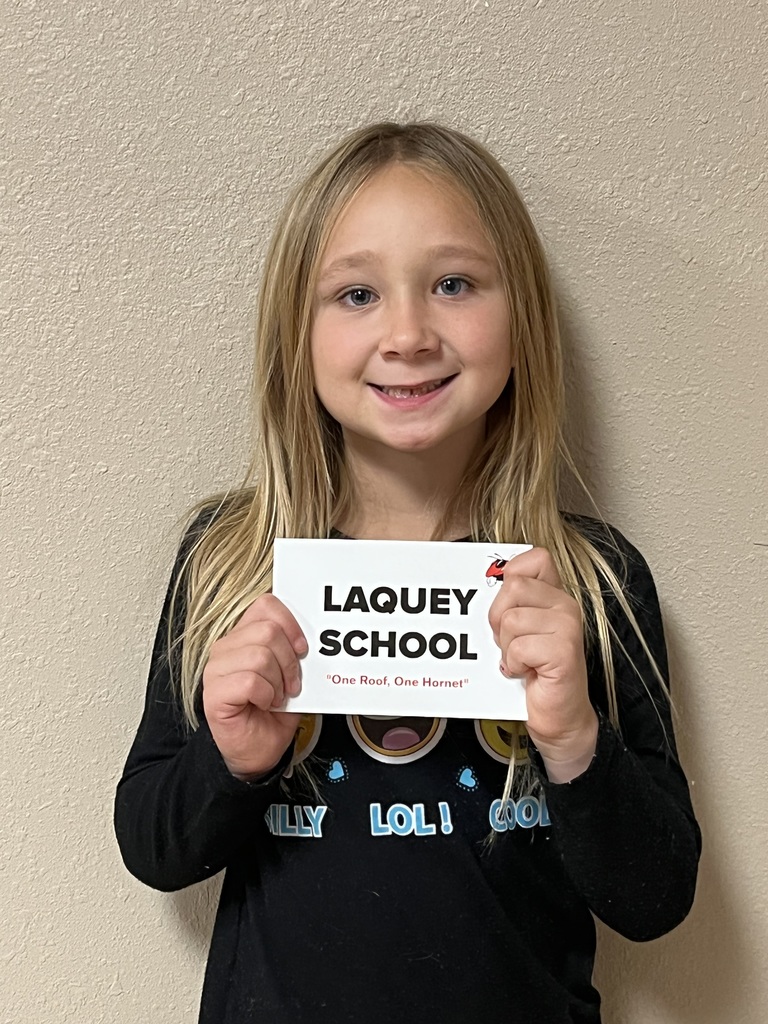 🏀 Thanks to the VFW Post 3168 for their generous donation to go towards the purchase of a new Basketball Shooting Machine! 🏀

Students interested in becoming lineman were able to watch Laclede Electric do some installation of poles and lines today outside the school today! Chris Hendrix brought a crew and explained what the process was.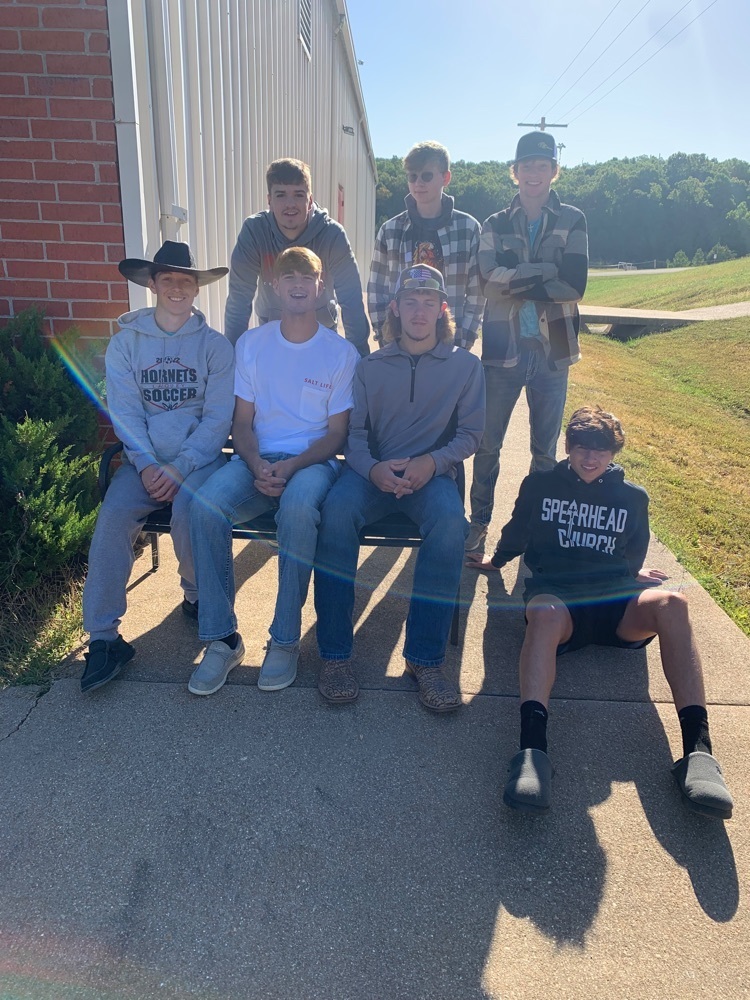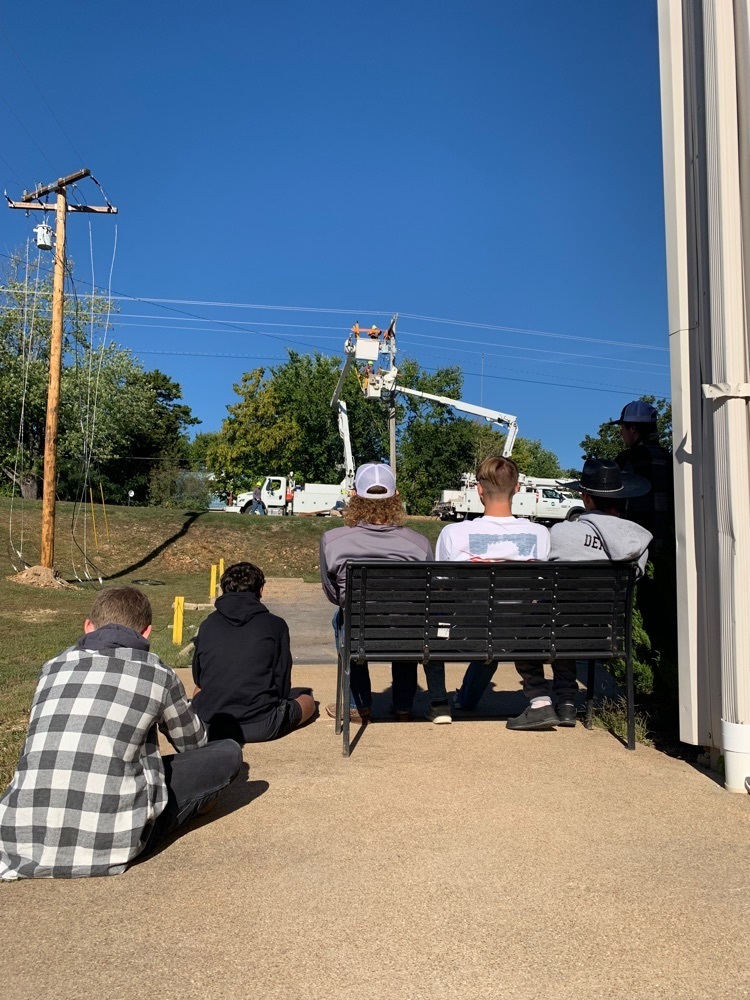 Friday there will be a NEXT GEN motivational assembly. An opt out letter will be coming home today for students. Please return the letter if you would not like your child to attend the assembly. -Thank you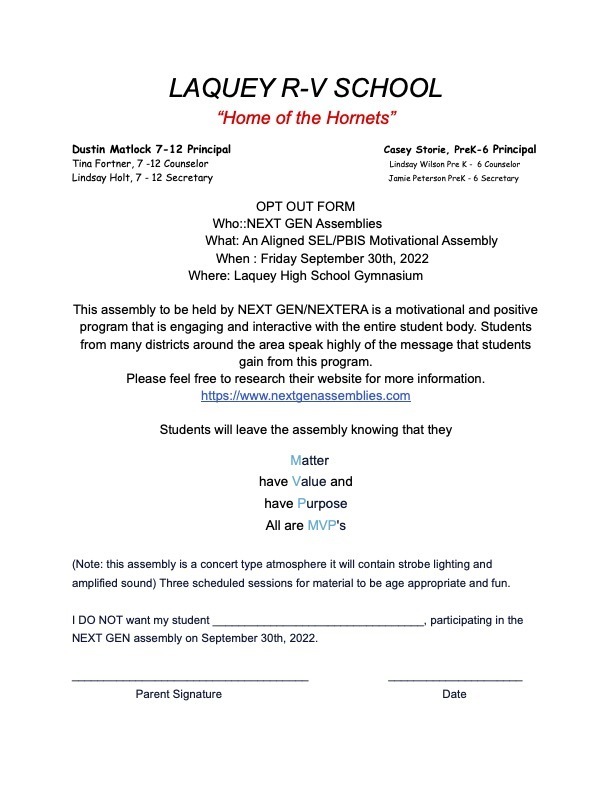 Thank you to the Laquey FCA for hosting See You At The Pole this morning. There were 109 students that came together. Thank you to Berean Baptist for providing bracelets and donuts.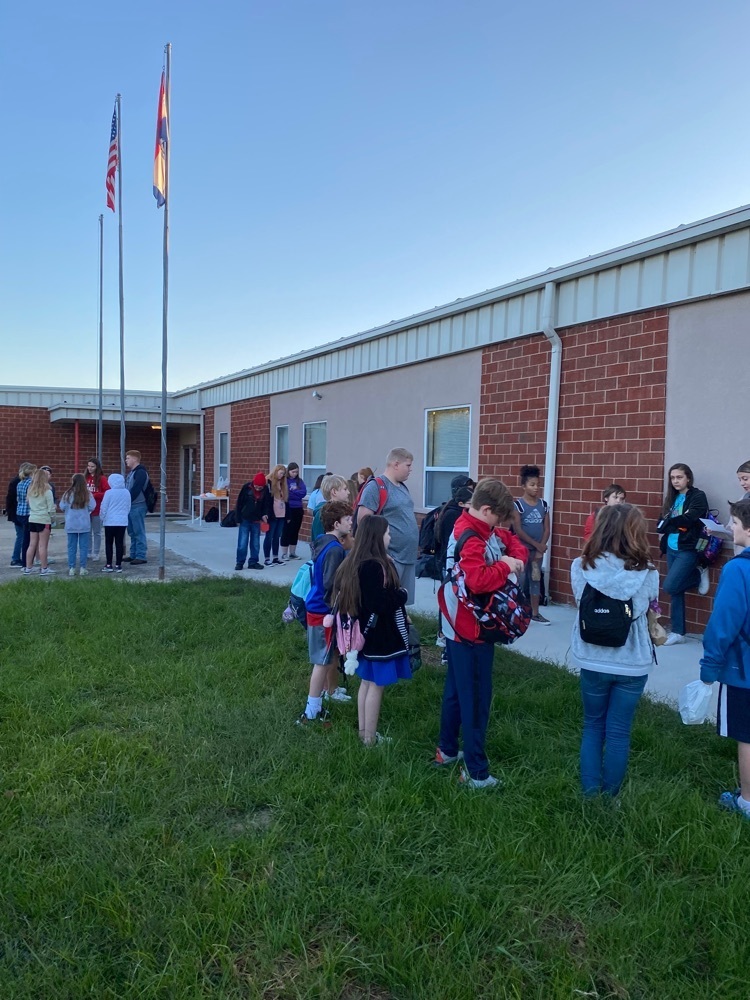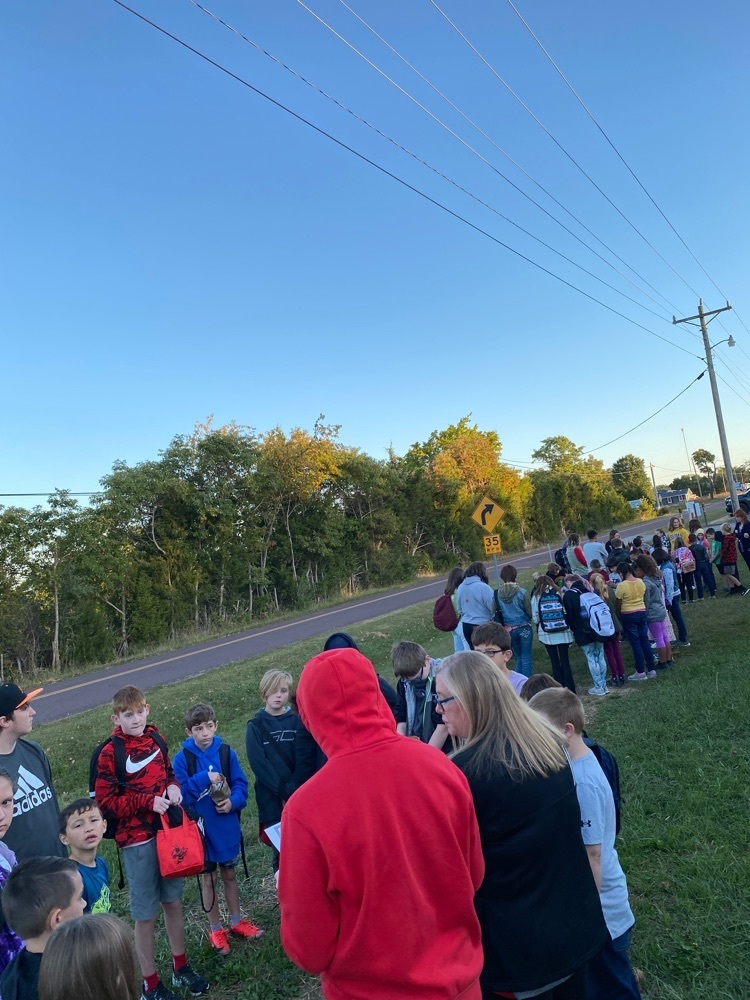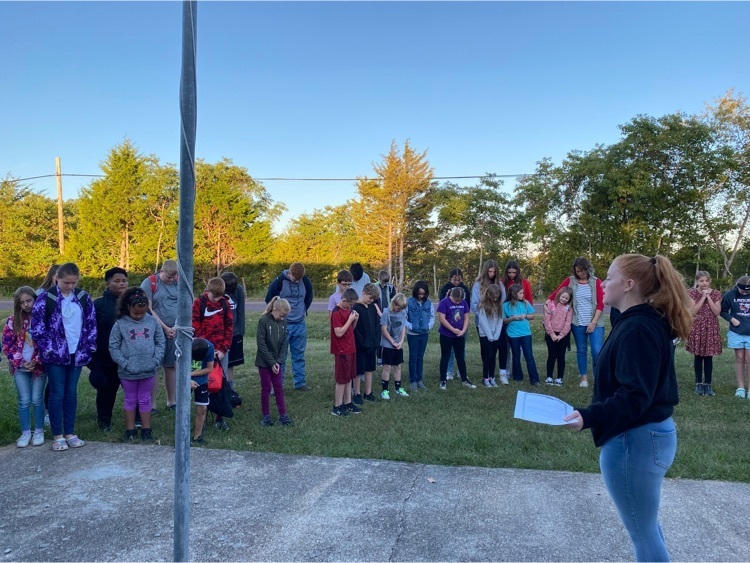 Reminder: PTO Meeting tonight at 6:00pm in the Elementary Cafeteria! We welcome all of you to come out and give us your support and feedback! We will be discussing the upcoming PTO Fall Carnival. Enter through the elementary gym doors!
Dear Laquey Family, There will be extra law enforcement on our campus today. There is NOT a threat to our school, these are practices put in place by law enforcement after yesterday's events.

⚽️Congratulations to our boys Soccer Team that brought home two wins tonight at home vs. Aurora. Varsity sealed a 7-0 win and JV came right behind with a 3-0 win⚽️ Also we would like to extend a HUGE thank you to all that came out for our 20 year celebration of the soccer program. We are honored to celebrate those coaches that paved the way for the program and honor Brandon MacDonald. ❤️ GO HORNETS!!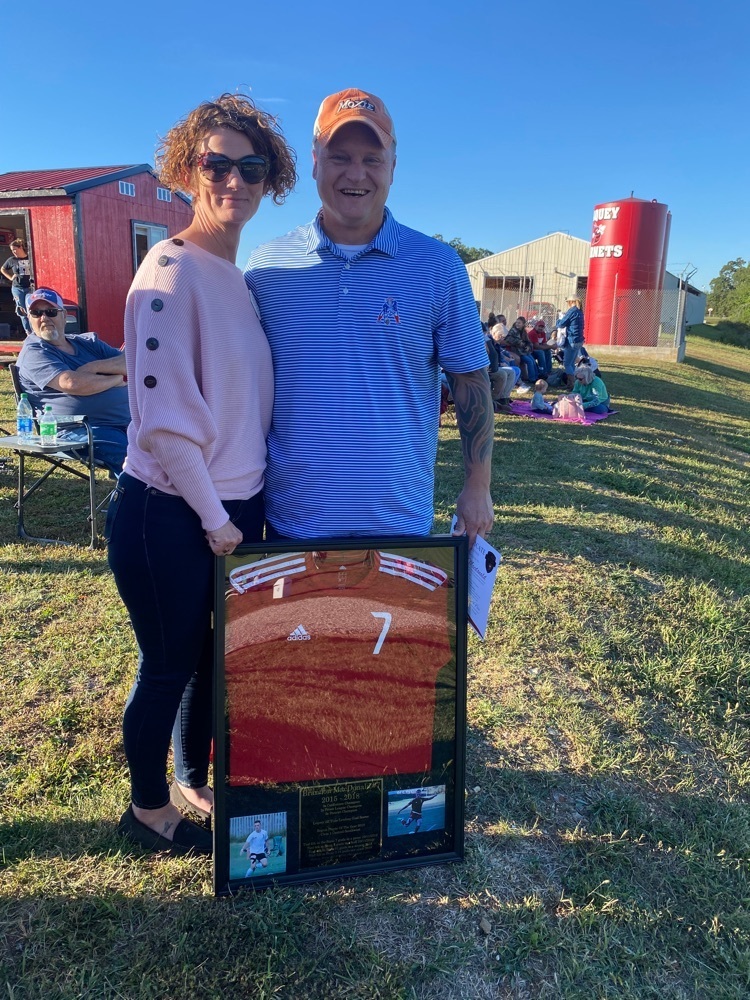 There WILL NOT be Junior High School Basketball practice today after school. Please contact the elementary office with transportation updates. Thank you
Dear Laquey, Today we had a report that there was a threat to our school district and all threats are taken seriously on our campus. Out of abundance of caution for the safety of students and staff we went on a lockdown. The Resource Officers and Administration followed protocol and ensured we established a secure campus. All is safe and we will continue our day of learning. The Laquey School District would like to thank local law enforcement with their help and support in this matter.

Cross country results from the Hermitige Invitational: Mikayla Atkins - 27:49 - 54/99 Brooke Fowers - 31:39 - 81/99 Gabe Martin - 26:42 - 33/45 Michael Franks - 24:59 - 24/45 Each of our athletes ran the 5000m race. GO HORNETS! ❤️🖤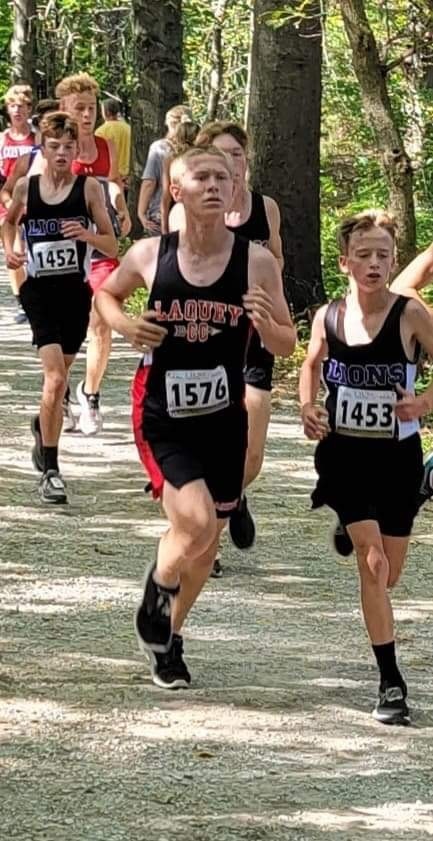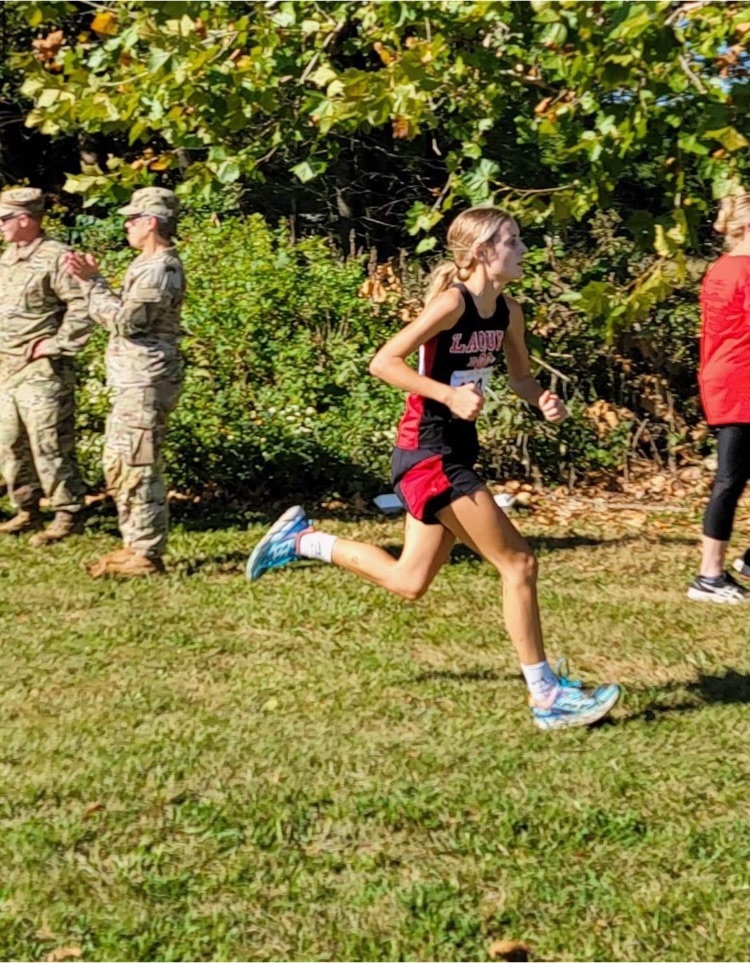 🥎 CONGRATULATIONS to our Lady Hornets on their wins tonight at home versus Climax Springs!🥎 The varsity brought home a 14-2 win and the JV followed up with a 6-4 win. ❤️🖤 Tonight was also special because it was Senior night. The team honored their seniors, Madyson Helmuth, Aurora Rice, Kiersten Tanner and Angel Guerher! Congratulations to our Seniors and you will be missed when you graduate! 🖤❤️ GO HORNETS!!!

⚽️ CONGRATULATIONS to our Hornet Soccer Team that took an 8-0 WIN today against Crocker!!⚽️ 🖤 GO HORNETS! ❤️

⚽️ Congratulations to our Hornet Soccer team on their wins tonight in Lebanon! ⚽️ Varsity took a 6-0 win and JV tied 1-1!!! GO HORNETS!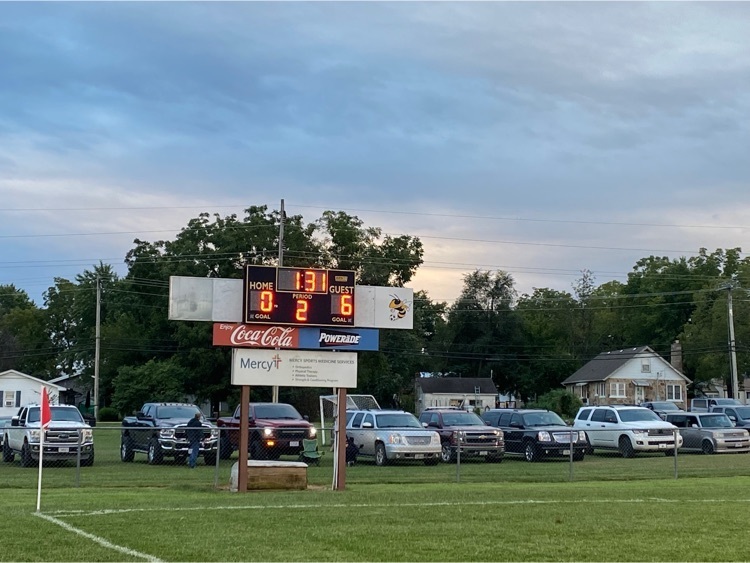 ❤️🖤 Tomorrow is NATIONAL SCHOOL COLORS DAY! Let's deck the HALLS with Red & Black!!!! 🖤❤️ We also have Senior night tomorrow night for Softball with their home game at 4:30pm vs Climax Springs! Soccer has a game in Crocker at 4:30pm JH Basketball has games in Crocker at 5:00pm! ❤️🖤GO HORNETS!!!🖤❤️

Reminder: tonight is the 4-H Meeting in the high school cafeteria at 5:30pm

Softball Senior Night is FRIDAY! Come out and show your support to our SENIOR girls!

Good News Call of the Day! This student has been so kind and helpful to a new student in class! His teacher Mrs Marlow is so proud of him.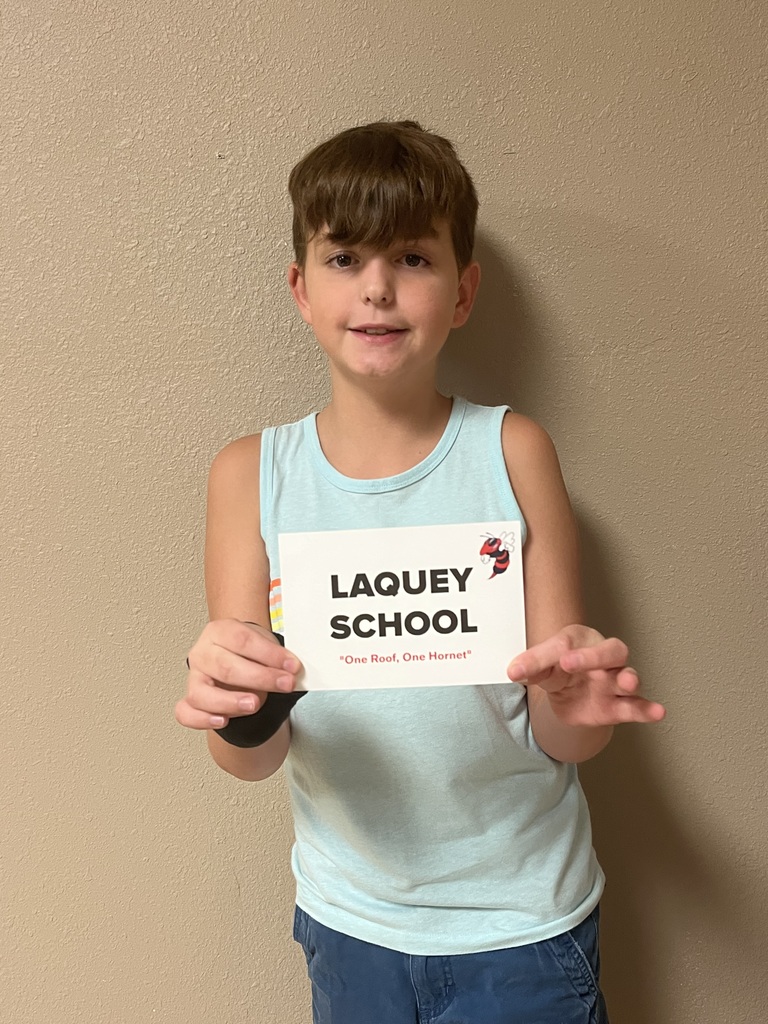 The JH Basketball games scheduled for today will be played at Dixon high school. The schedule is as follows: 1/2 B Girls, Full A Girls, 1/2 B Boys, and Full A Boys. The address to the high school is 300 East High School Drive Dixon, MO 65459.

Good News Call of the Day! This student came in this morning and immediately started working on his United States Regions packet without being asked. He wanted to get it done! He was being a very responsible learner! I am very proud of his awesome work ethic! - Mrs Woody