Tonight's home baseball game against Iberia has been rescheduled for Wednesday 5/5 at 5:00 due to field conditions. Thanks

NHS Induction photos from April 28. Congratulations to all the students who were inducted last night!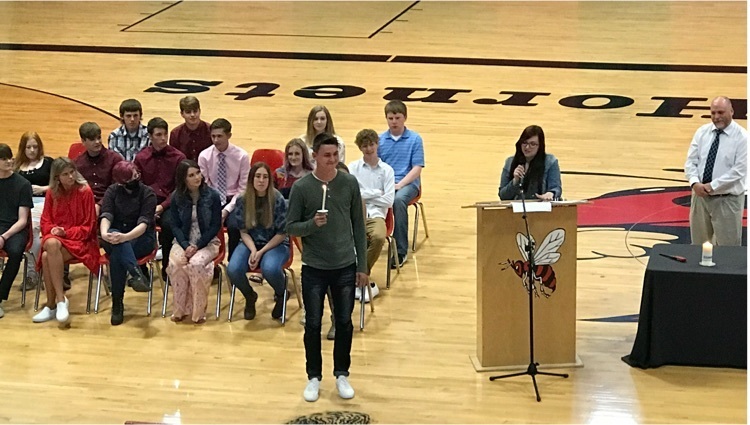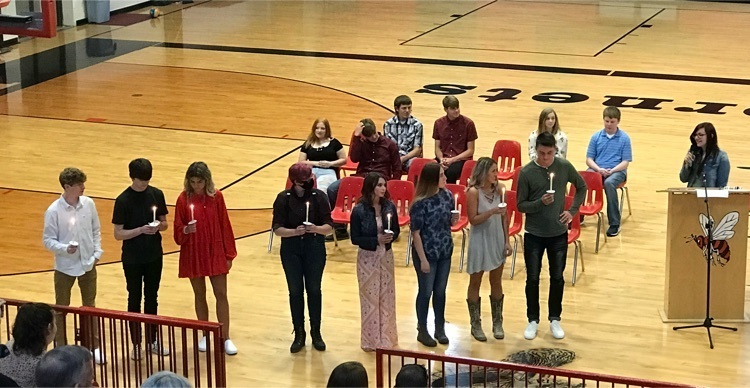 Donation opportunity with the bonus of helping our soccer team!!!

Reminder that NHS induction is Wednesday April 28 at 6:30 pm in the Laquey High school gymnasium.
3rd - 6th grade students will be MAP testing Monday, May 3rd through Wednesday, May 6th. All students can eat breakfast and lunch at school at no cost to families this year. The National Sleep Foundation recommends that school-age children get from 9 to 11 hours of sleep each night. With plenty of food and rest students can perform at their best. Thank you for sharing your children with us!
Just a friendly reminder. The Elementary Yearbooks are available to order online. Deadline is April 30th.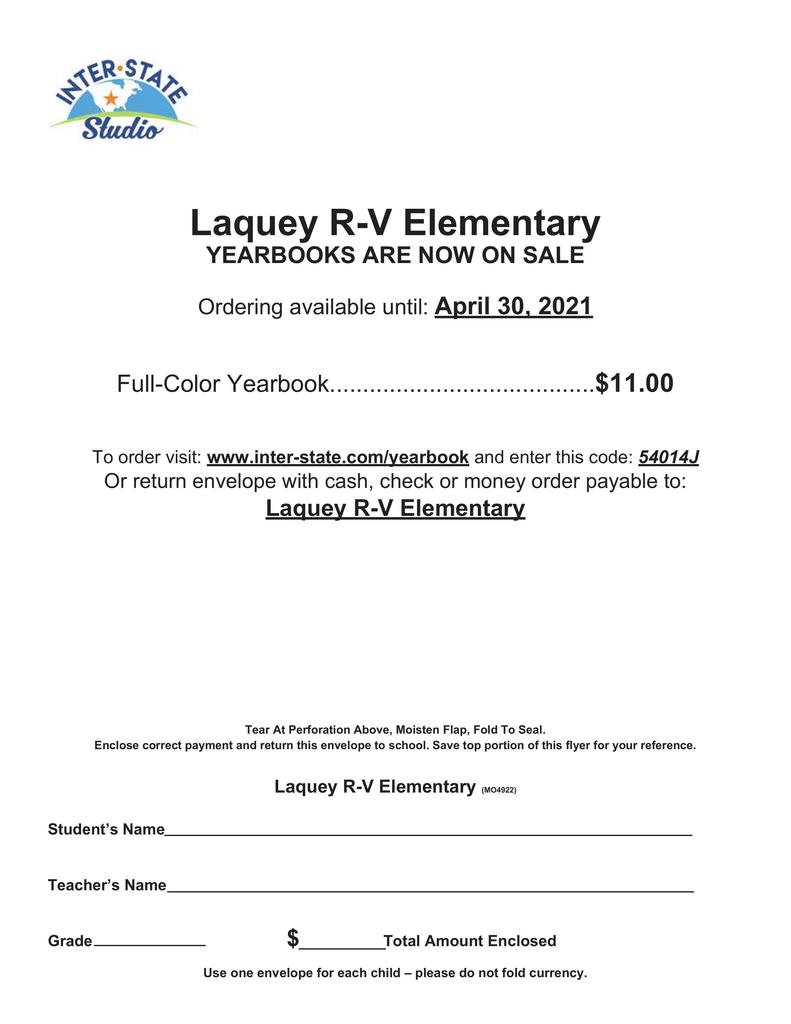 The Seniors will leave tomorrow at 7:45 for their trip to the Lake of the Ozarks. Students who do not have a signed permission slip will not be allowed to go. Students MUST have an online waiver submitted in order to play paintball. Mrs. Rogers sent a link to the Area 54 waiver to every senior's email. Reminders: *Students may bring money for extra paintball if they wish, but it is not required. *Bring swim gear, towels, and extra clothes if you are getting in the water.
Reminder to our parents: This Friday will be the LAST full day Friday Hornet Club program. We will still have program Monday-Thursday but will not on Fridays. Thank you

Archery Team Members Elementary Archery team members please turn in your Archery jersey to the elementary office. Jr. High and High school please bring to me in Room 302. Thank you, Mrs. Hendrix

The 7th grade Tech Class held their CO2 Dragster competition in the shop room. Congratulations to Addie Love who won with her Purple Flash! Her time was 0.69 seconds and her speed reached 39.2 MPH. Second goes to Daniel Urban with the Midnight Dragster. Alex Sharp and Patrick Macormic tied for third place. Thank you Mr. Crawford.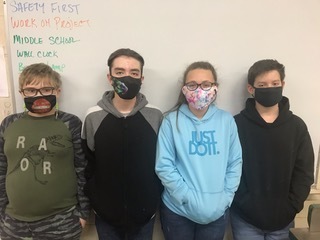 Reminder that Monday April 26 and Tuesday April 27, Algebra I students will be EOC testing. There are 2 sessions to this EOC. Students in Algebra I this year and last year Algebra I students need to be in attendance. Please be on time and prepared to test most of the day.
Parents/Guardians Nurse Christie is mailing out immunization notifications for current students who will be entering into grades Kindergarten, 8th grade, and/or 12th grade for the 2021-2022 school year, who require additional immunizations. State law requires students to be properly immunized and provide verification or have an appropriate exemption card on file with the school nurse. If you have any questions please contact Nurse Christie at 573-765-3245 ext 155 or email at
cchastain@laqueyhornets.us
. Thank you Nurse Christie Chastain
Tonight's soccer game has been canceled due to field conditions and impending weather. We have not set a make up date yet.

2021-2022 Revised Calendar
Tomorrow's baseball game against Waynesville will start at 4:30. Don't forget if you plan on attending you need to purchase tickets online.
Congratulations to Curtis Hendrix and Christopher Hendrix on being sworn in as members of the Laquey School Board. Curtis is serving his second term and this is Christopher's first term. We look forward to the next two years with them both.
A friendly reminder that Parents can check their student lunch balances on (
www.laqueyhornets.us
) Top right, click on Menu find Parents/Students Information, Click on Parent Portal Directions, Fill out the login request form and you will receive and email shortly with your login information.

Reminder that Wednesday April 21,2021 Sophomores will be taking the LAII EOC. The LA 2 EOC has two parts. They will take the first part in the morning and the second part (the writing portion) after lunch, roughly 1 pm. We want to be sure that everyone has the full amount of time needed to do well. And hopefully a break in between will help too. Remember to be on time as testing will begin at 8:30.
Free Sports Physicals will be offered at the school this Thursday 4/22 9:00am to 4:00pm. If your child needs a new physical please pick up a packet in the High School office, fill it out, and return it. This will allow us to create a schedule and things will run smoothly. Thank you.
Important athletic information: Tonight's Soccer game has been rescheduled for Tuesday may 4th at St. James at 5:00. Tomorrow 4/21 is Soccer Senior night against Stover at 5:00. Tonight's baseball game against Licking has been rescheduled for Friday 4/23 at 5:00. Thank you.