Our girls basketball team start the Newburg tournament tonight at 6:30. The bracket is attached. Good luck girls!!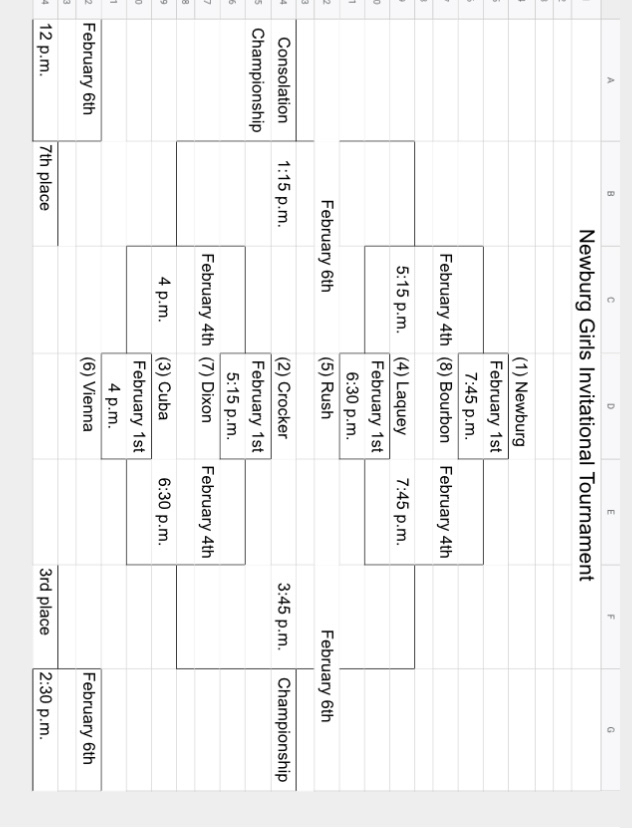 Blood Drive February 10th 2021. Please consider donating.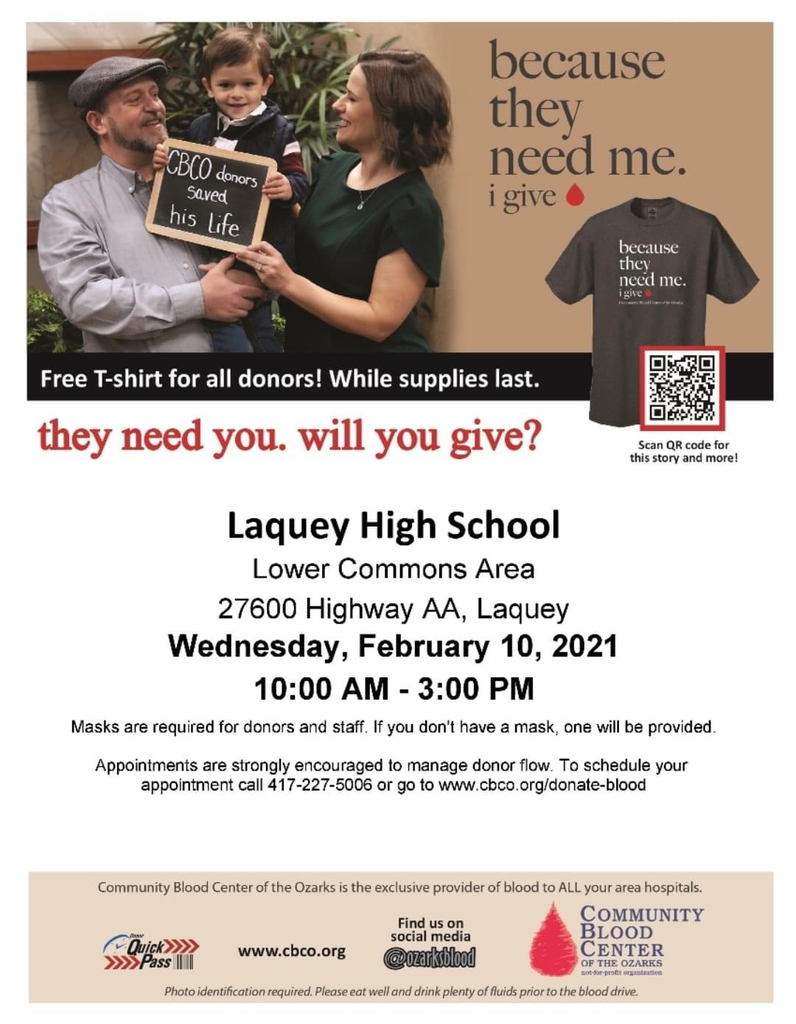 Congratulations to Miss Murphy and Mr. Crawford. They were the winners in Friday's drawing for Teacher Appreciation. We appreciate all of our teachers! Thank you for all you do for our students!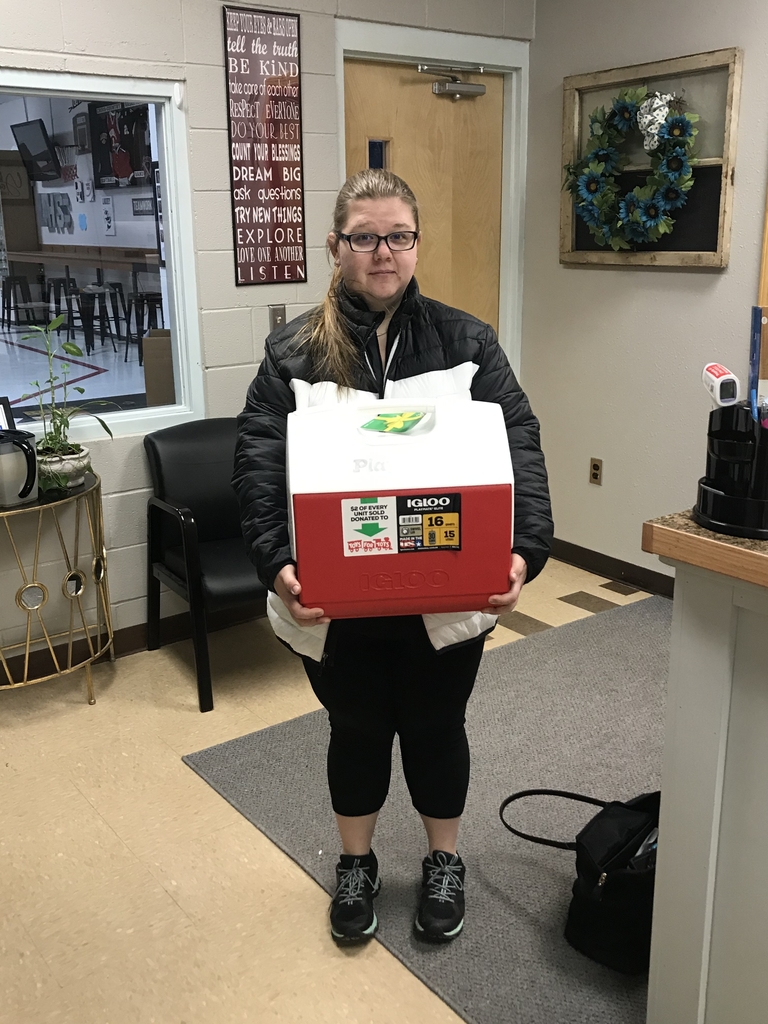 Chiefs Spirit Week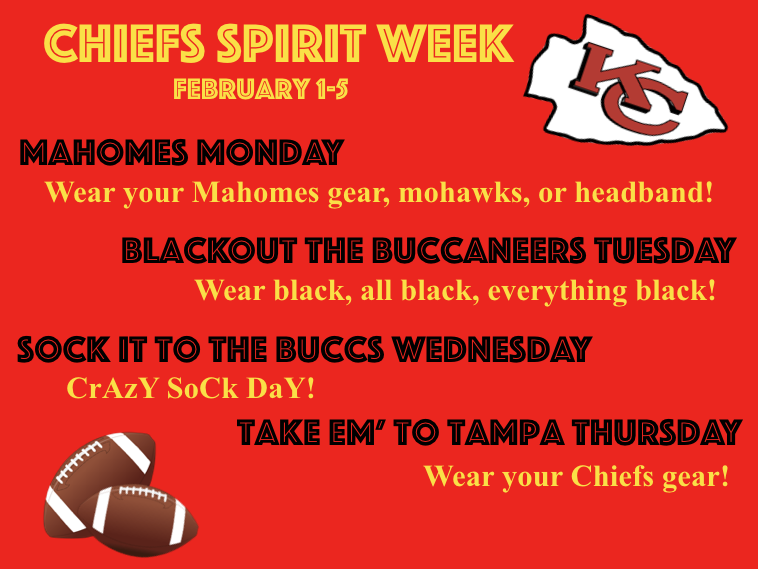 Congratulations to Mrs. Peterson and Ms. Goff! They were the winners of our Teacher Appreciation prize.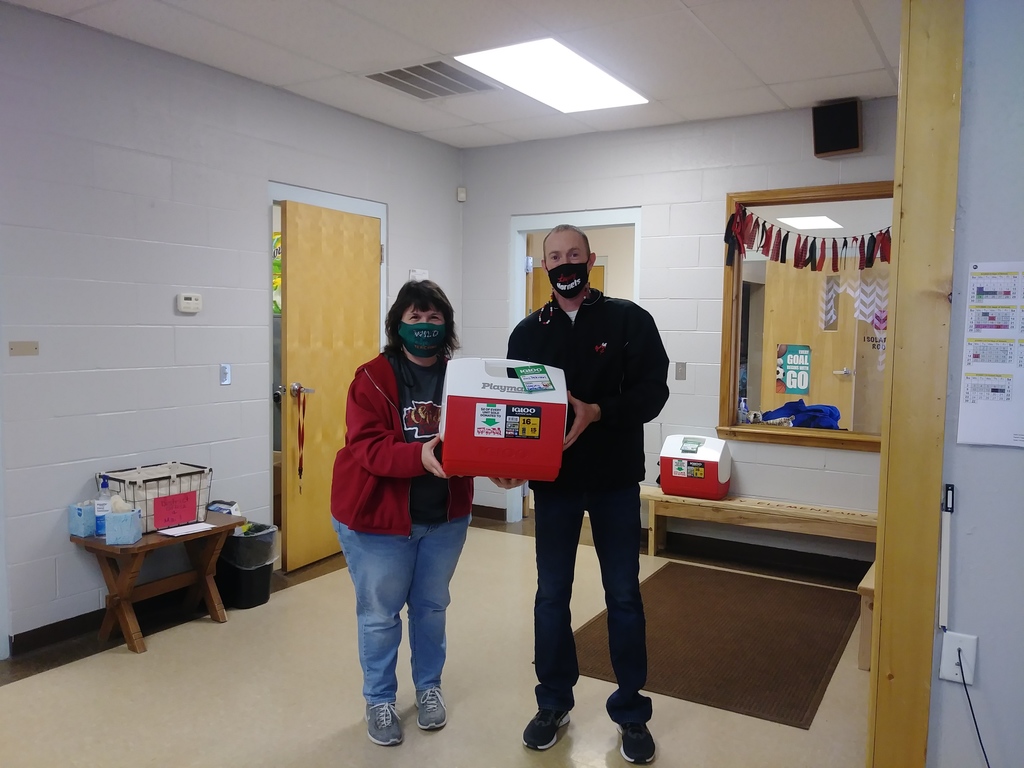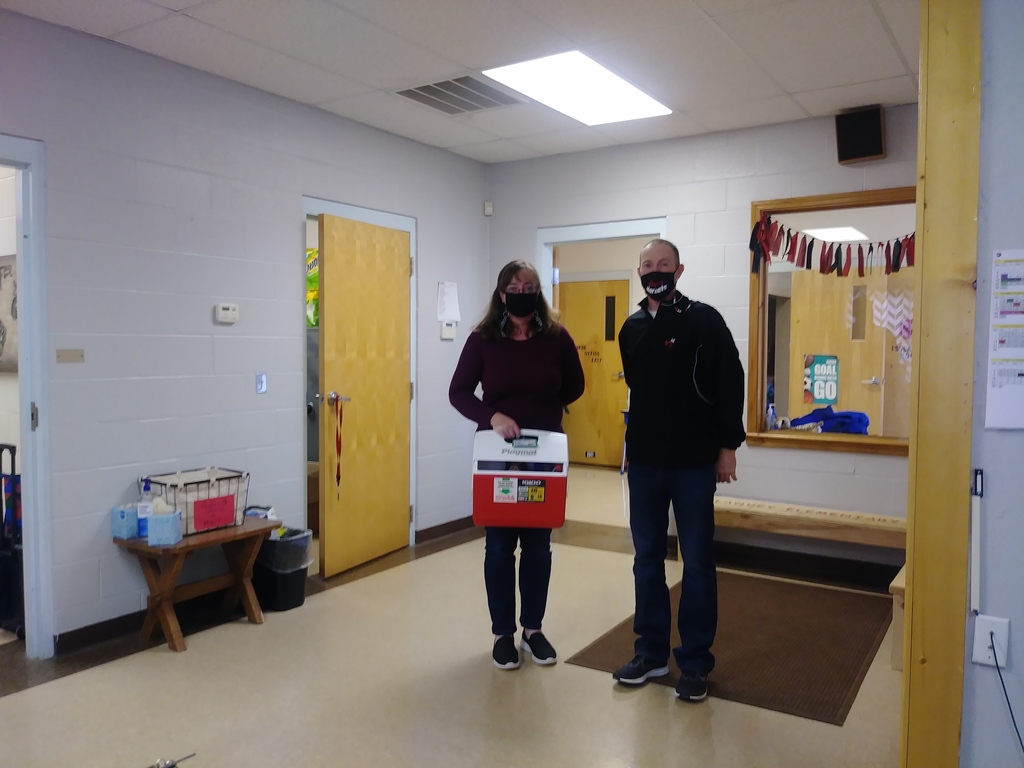 Laquey High School Student Council is proud to partner again with the CBCO to host a blood drive on Wednesday, February 10. Our goal is to have 40 registered donors and 20 viable donations. We met our goal at our last blood drive. Thank you! If we meet our goal again, our school will receive a $500 scholarship from the CBCO! Students must be 16 or older to donate, and the community is invited to donate as well! All donors must bring a valid photo ID. Students and staff, please schedule your appointment with Mrs. Marlin. Community members, please schedule online using the link below. We hope to see you on February 10th!
https://donate.cbco.org/donor/schedules/drive_schedule/127099
Questions? Email Mrs. Marlin at
kmarlin@laqueyhornets.us
.

No Archery practice tonight January 28th 2021.
The Friday Full-day Hornet Club program for K-6 WILL be in session tomorrow. Please remember to have your child bring a water bottle. The doors will open at 6:45. If anything changes we will send out a notification. Thank you and see you tomorrow!
Due to the poor side road conditions, the girls basketball game in Dixon tonight has been canceled. We apologize for any inconvenience and will post a date for a make up game as soon as we have one confirmed. Thank you for understanding.
Due to side road conditions, Laquey School District will be closed Thursday, January 28th.
Due to inclement weather conditions, Laquey School District will be closed today.

Pictures and Captions are brought to you by Mr. Crawfords Video Production.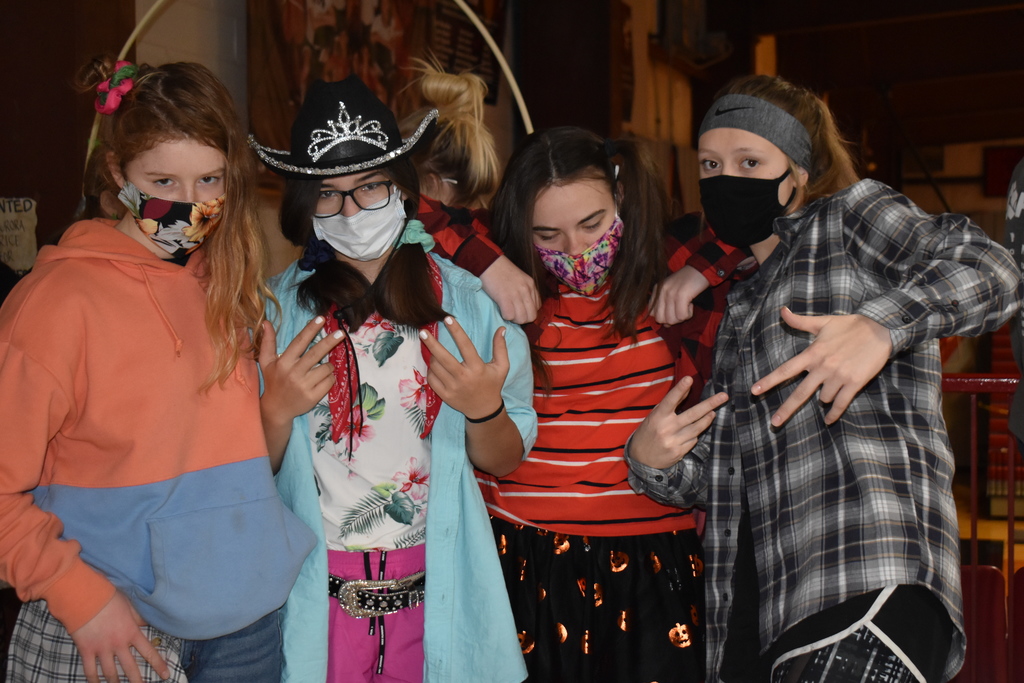 Good morning! Hornet Club offers tutoring in the after school time for all grades in the district! If you feel that your student would benefit from some added tutoring, please let their teacher know so we may get them a Hornet Club registration form. Elementary tutoring is from 3:15-4:15pm and the MS/HS tutoring is from 3:30-4:30pm. Thanks!

Congratulations to LHS Homecoming Court and the winners. Princess Brooke Fowers and Queen Briar Sayer. Escorted by Nate Fowers and Brock Denny.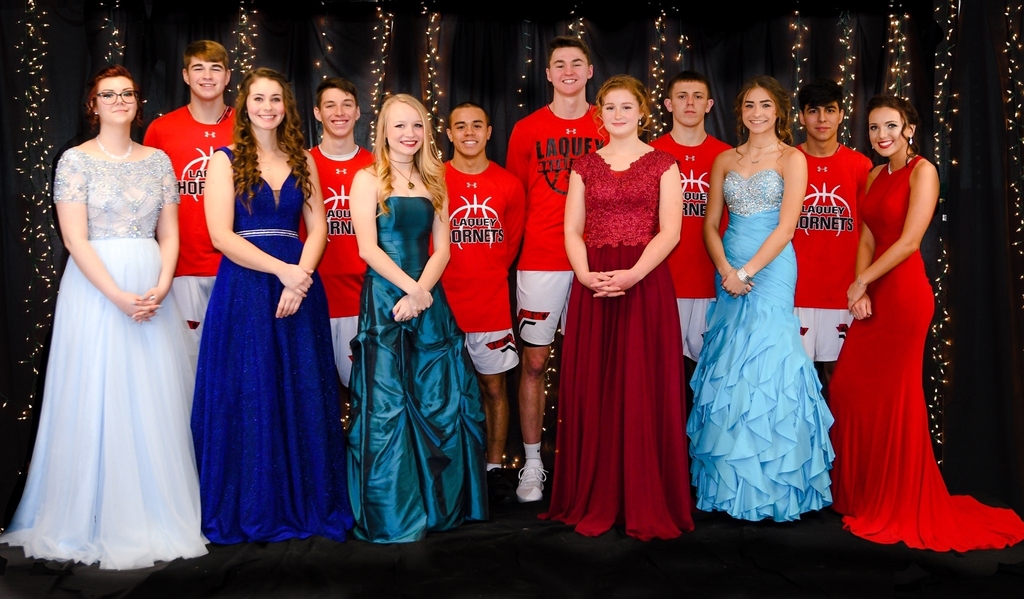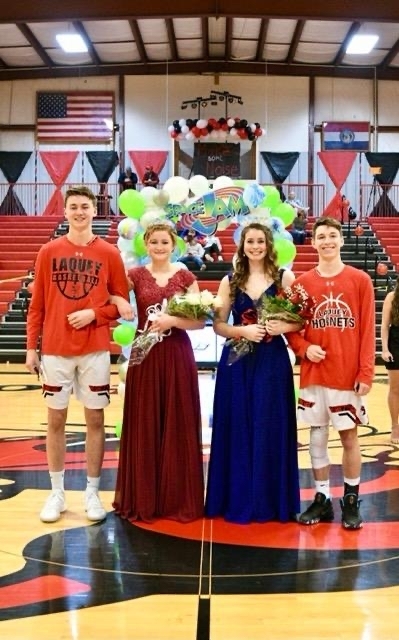 If you are live streaming the homecoming game it froze. You you will have to click off of that game and click on the new one that is posted now.
The JV shootout is streaming on YouTube! Go watch!
Bring your change Saturday and vote for your favorite mural!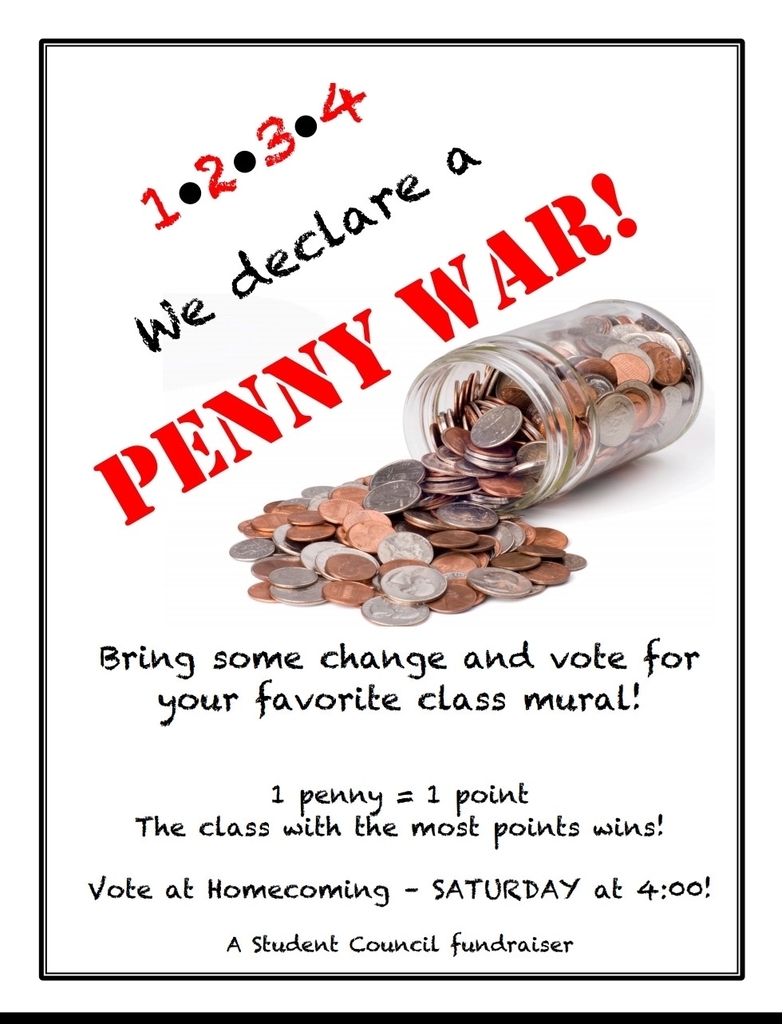 Congrats to our Girls and Boys on their wins last night! Girls won 59-39 and Boys won 56-49 over Calvary Lutheran.
Congrats to our girls basketball team on their 51-26 win over Bourbon last night. Don't forget to come out and support our seniors tonight!